What is the difference between Talent Dynamics & Personality Tests such as Myers Briggs, etc?
Personality testing and personality training is well understood by the corporate world as it has been using Myers Briggs, Strength Finder and DISC profiling in one form or another for over 50 years. These profiling systems deliver reports that most agree with and find useful personally to know about, however one can often find it hard to use for clear measurable financial returns. The thing is that clear measurable financial returns are often what makes the difference between job losses/a flatlining career and securing your future and job promotions…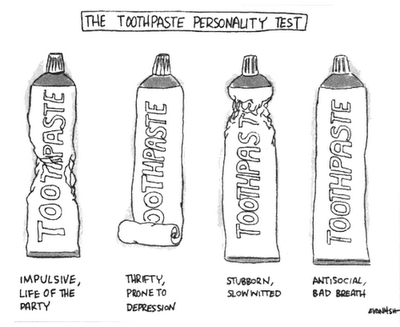 Myers Briggs and the majority of profiling personality tests are based on Carl Jung's work.
However, only Talent Dynamics uses the original unaltered source of Jung's work as its base. This source is the 3,000-year old i-ching (pronounced ee-ching), which interprets the 8 profiles and their relationship with each other giving a possible 64 different approaches. Only Talent Dynamics can show you how to harness this system.
When Carl Jung published his work he left out a lot of very valuable information, therefore that is also missing in Myers Briggs and other similar tools.
When considering what personality test and profiling tools to use with leaders, managers and others in your organisation, it is important to consider what end outcome you desire and what the purpose of the different tools are.
Purpose of Myers Briggs, etc.
Here is an extract from the Myers Briggs Foundation website: "The purpose of the Myers-Briggs Type Indicator® (MBTI®) personality inventory is to make the theory of psychological types described by C. G. Jung understandable and useful in people's lives. The essence of the theory is that much seemingly random variation in the behavior is actually quite orderly and consistent, being due to basic differences in the ways individuals prefer to use their perception and judgment."
There is no doubt that Myers Briggs and other personality tests can be effectively used to measure communication and leadership styles. Some tools are used to help identify different team roles. However, despite the wide Myers Briggs and other similar tools, many qualified practitioners and HR Managers who use these tools would be hard pressed to indicate a difference to the bottom line.
Because Talent Dynamics has a different purpose it has different results. Where Myers Briggs and other  personality tests and profiling systems end, Talent Dynamics is only beginning…
Talent Dynamics = Business Development = Career Success
Talent Dynamics shows you how to leverage your strengths to really add value to a team or enterprise. What roles you are and are not suited to, the roles that will increase or destroy trust and flow.
Talent Dynamics has rapidly grown into the most widely adopted profiling system being implemented by companies and organisations to build trust and flow in their teams. The reason for the success of this system is that it links both your strengths and weaknesses to your preferences, and then gives you clear role models and business success strategies to follow. It takes the very best of what other profiling systems like Myers Briggs, DISC and Strength Finder have and delivers to you a system that is intuitive, relevant and easy to explain to others with clear financial returns. Typically a team doing a 1-day workshop (including discovering their Talent Dynamics Profile) gives a financial return on investment of £100,000+ in the following 6-12 months. What difference would that make to your career?
Talent Dynamics is a business development pathway.