What is Talent Dynamics?
Talent Dynamics is the world's no. 1  business development pathway for accelerating trust and flow that gets amazing results without having to turn your organisation upside down in the process.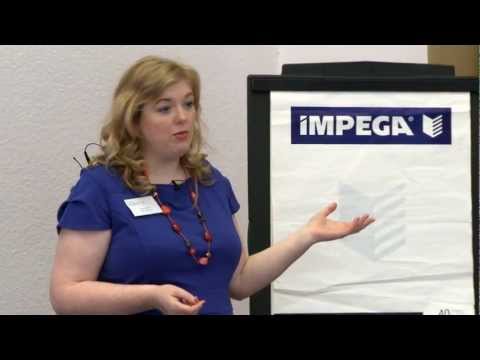 ?hd=1
How does it work?
The central premise behind Talent Dynamics is this: The experience your staff, your customers and your stakeholders have of your enterprise – and their collective efforts to grow the success of your organisation – is determined by one guiding principle.
This principle determines the overall health of your enterprise, the personal effectiveness and fulfillment of each staff member and the collective retention of both your staff and your customers.
It is the same principle that enables competing species in an ecosystem to co-exist for the sustainable benefit of their ecosystem. This is the same natural principle that ensures the cells in a body ensure the sustainability of the whole.
This principle is FLOW.
The Talent Dynamics system measures the flow of your enterprise over five levels: Through each individual, through each department/team, through the division, through the corporation and through your customers and stakeholders.
It then delivers the tools for each of the five levels to improve flow in communications, resources and profitability.
Key concepts within this process are the development of identity, responsibility, trust and sustainability. Each of these are measurable and controllable elements in the enterprise.
This works because it delivers results in performance and profitability while aligning your team to the spirit and purpose at the heart of your organisation.
Where does Talent Dynamics come from?
It was created by Roger James Hamilton as an extension of his world-leading Wealth Dynamics system for entrepreneurs. Launched in 2002, the Wealth Dynamics system has been taken by over 70,000 owners of small and medium sized business around the world. It has established itself as the leading profiling tool for entrepreneurs.
Accredited Talent Dynamics Performance Consultants now deliver the proven principles of this system to larger organisations via the Talent Dynamics Pathway.
The Talent Dynamics Pathway
The Talent Dynamics Profile Test is Step zero on that pathway. Where other profiling systems end, Talent Dynamics is only beginning…
Each one of the 8 profiles has different strategies to follow to make a massive difference to their individual and team performance. When leaders and managers understand their own and the team's profiles, the team can work together to get into flow and achieve amazing results.
Not only can your team(s) add tremendous value to your organisation and its customers, as a positive side-effect the team is more harmonious, people are more engaged in their work and your best people are more likely to stay.
When you implement this with multiple teams you can actually measure the levels of trust and flow between each team to generate true dialogue that creates practical solutions for them to not only understand each other better but to work together more effectively. Bye-bye silo mentalities!
Within Step One of the Pathway you can experience:
A Talent Dynamics Profile Test Debrief – this is a one-to-one session that will help you to understand how to personally add more value and then leverage that value within your organisation or team. We look to get a return on investment of at least £1000.
A Talent Dynamics Taster Session – this is a 2-hour workshop for the board of directors or senior management team for them to experience Talent Dynamics, understand their individual and team profiles, increase team Trust and Flow and decide if/how to implement Talent Dynamics within their organisation. We look to get a return on investment of at least £10,000.
An Introduction to Talent Dynamics – a one-day workshop for operational and project teams for them to understand their individual and team profiles, accelerate team Trust and Flow and create practical strategies that will really add value to the organisation. It doesn't matter whether the team is dysfunctional or already in some flow, out of these workshops we look to get a return on investment of at least £100,000 over the next 6-12 months.
With Steps Two and Three of the Talent Dynamics Pathway you can look to double and triple your revenues respectively.
Interested in how your organisation could benefit? Then simply contact me for a free no-obligation chat.